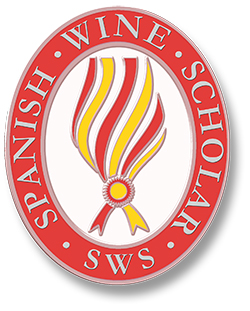 ※

This course will be conducted in English ONLY
The Spanish Wine Scholar education program is the most advanced course in Spanish wine available in English. The program is endorsed by Wines from Spain (ICEX - Spain's Trade & Investment Government Agency), in recognition of its exceptional level of depth, accuracy, detail, and academic rigor.

Together with your instructor you will tour the main regions of Spain, exploring World famous regions like Rioja and Priorat and discovering what lies beyond them.

The course is divided into eight 1.5-hours online lessons and a two 2.5-hours tasting days at Caplan where you will be able to taste around 20 different wines from Spain (total for 2 days).

After graduation you will gain the right to use the post-nominal SWS (Ex: John Smith, SWS).
How does the online/classroom hybrid course work?
The online lessons will be held through「Zoom」by Zoom Video Communications. A URL link will be sent in advance of each lesson, by clicking the URL the participants will be able to attend the seminar.

The lessons can be enjoyed by PC, Smartphone, Tablet as long as they are connected to the internet. For PC you can use the internet browser, but installing the dedicated Zoom software is recommended. For smartphones and tablet you will need the Zoom app. Please install it in advance.

The last session of the course will take place at Caplan and will include a thorough tasting of over 20 different wines from the regions studied during the previous months.
The exam will NOT be online, it will be a classic classroom exam. The date is specified on the schedule at the bottom of the page, the time will be communicated during the course.
・Broadband internet connection (4G/LTE, fiber)
・Speaker or earphones
・Supported OS:Windows 7 and following, Mac OS X 10.7 and following, iOS, Android
・Supported browsers: IE7+, Firefox, Chrome, Safari 5+
・CPU: Dual Core 2Ghz and above
・Memory: 4GB
The most advanced and comprehensive course on Spanish wine

The Spanish Wine Scholar education program is designed to provide committed students of wine with the most advanced and comprehensive specialization study program on Spanish wine bar none!
The main wines of each region will be examined, explained and tasted, under the guidance of Spanish educator Carlos Garcia Mangado SWS.
Included in the student fee you will receive the best textbook on Spanish wine ever written in English, structured to make learning easier and enriched with beautiful maps.
One year's access to the Spanish Wine Scholar Online Campus

The fee includes access to the Online Campus where you can find multimedia E-learning modules for each region with full audio narration as well as:

• Review quizzes and learning games for self-evaluation
• An Instructor Q&A forum for personal assistance
• Student forum for community interaction
• Downloadable maps
The perfect complement to WSET and Sommelier courses

Anyone can join in the course, but we recommend that students have successfully completed, at a minimum, one of the following programs before enrolling: WSET Level 2, JSA Expert/Advisor/Sommelier, Certified Specialist of Wine (CSW) or Court of Master Sommelier's Introductory Sommelier Certificate.

The Spanish Wine Scholar program is also a great resource and supplement for students of wine moving toward advanced general wine study programs such as WSET Diploma (level 4), Master of Wine, Court of Master Sommeliers' Advanced Sommelier (level 3 and up) or Society of Wine Educator's Certified Wine Educator (CWE).
1 - Online
90 minutes

Fundamentals & Green Spain I (Galicia)

2 - Online
90 minutes

Green Spain II (Cantabria, País Vasco) & Castilla y León

3 - Online
90 minutes

La Rioja & the Ebro River Valley

4 - Online
90 minutes
Tasting 1 [Classroom]
150 minutes

Tasting and review session ①

5 - Online
90 minutes

Central Mediterranean Coast

6 - Online
90 minutes
7 - Online
90 minutes
8 - Online
90 minutes
Tasting 2 [Classroom]
150 minutes

Tasting and review session ②

9 - Classroom
Target

People who have already completed the WSET Level 2 or possessing a comparable wine knowledge
Lecturer

Ettore Donadeo DipWSET, SWS
Seating Capacity
Place

Theory: online / Tasting: Tokyo Aoyama classroom

PASONA SQUARE bldg. 16F, 3-1-30 Minamiaoyama, Minato-ku, Tokyo
Fee

82,170 yen (Include wines, textbook, examination fee and tax) <Price excluding tax: 74,700 yen>
5,500 yen(Enrollment Fee)
How to pay

Bank transfer or Credit card

Please transfer the fee to the bank account below or we can accept the credit card.

Mitsubishi UFJ Bank
Tokyo Eigyoubu Branch
Account Number : Futsu 1812074
Subscriber : CAPLAN Corporation

Please note that we cannot refund the fee once you pay.
The applicant will be responsible for any bank or transaction charges incurred for processing wire transfers.
Online/Tokyo Class
Ettore Donadeo

Session 1【ONLINE】:4/25 13:30~15:00
Session 2【ONLINE】:5/2 13:30~15:00
Session 3【ONLINE】:5/16 13:30~15:00
Session 4【ONLINE】:5/30 13:30~15:00

Tasting day①【CLASSROOM】
6/4(SUN) 10:00~12:30

Session 5【ONLINE】:6/13 13:30~15:00
Session 6【ONLINE】:7/4 13:30~15:00
Session 7【ONLINE】:7/18 13:30~15:00
Session 8【ONLINE】:8/29 13:30~15:00

Tasting day②【CLASSROOM】
9/18(MON, Holiday) 10:00~12:30

Examination:10/20 (19:00~)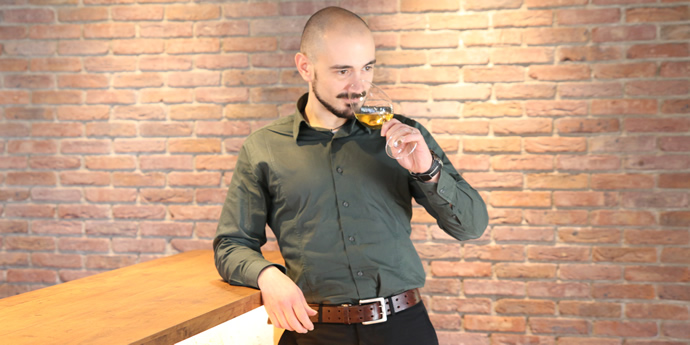 Wine Scholar Guild Bourgogne Master-Level