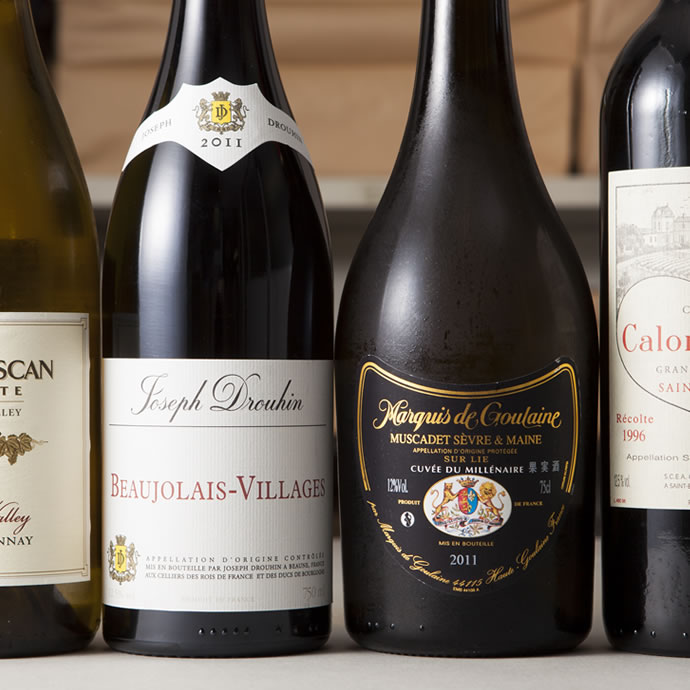 The Level 3 Hybrid course is composed by 15 theory sessions held online + 3 tasting sessions in the classrooms. The content is exactly the same as the classroom course, but it offers the comfort of following most of the lessons online.
The exam will be in the classroom at the end of the course.
The WSET Level 3 Award in Wines is designed to give a thorough understanding of the factors that account for the style, quality and price of the principal still, sparkling and fortified wines of the world. The qualification will assist those who are required to make professional evaluations of wines with regards to their style, quality and price.
The qualification provides the in-depth product knowledge required to underpin job skills and competencies, for example in product selection in the retail and hospitality sectors.
Successful candidates will be able to describe the characteristics of the principal wines of the world and give information on the key factors influencing style, quality and price. They will consequently be in a position to advise management, to answer customer queries authoritatively, and to make informed selections of wines in a variety of situations.
How do Caplan online seminars work?
This online seminar will be held through「Zoom」by Zoom Video Communications. A URL link will be sent in advance, by clicking the URL the participants will be able to attend the seminar.

The seminar can be enjoyed by PC, Smartphone, Tablet as long as they are connected to the internet. For PC you can use the internet browser, but installing the dedicated Zoom software is recommended. For smartphones and tablet you will need the Zoom app. Please install it in advance.

The online seminar will also be recorded and the link to the video will be sent to all participants. You will be able to play it as many times as you want for 1 week.
・Broadband internet connection (4G/LTE, fiber)
・Speaker or earphones
・Supported OS:Windows 7 and following, Mac OS X 10.7 and following, iOS, Android
・Supported browsers: IE7+, Firefox, Chrome, Safari 5+
・CPU: Dual Core 2Ghz and above
・Memory: 4GB
1. The best WSET center in Japan
With an experience of over 20 years, Caplan Wine Academy is the center that created the highest number of WSET graduates in Japan. We are committed to offering the students excellent selection of wines and high standard of education. Our graduates are regularly awarded scholarships from WSET London for their outstanding results.
In 2018 we were one of the seven finalist schools nominated for the "WSET Educator of the Year 2018" award.
2. A complete route from Level 1 to Level 4
We offer a complete path in wine education from beginner to professional and we are the only school in Japan providing the Level 4 Diploma course. As such, our teaching is also focused on preparing the candidates for this very advanced certification.
3. A perfected curriculum to give the students an even deeper understanding
To help our candidates passing the WSET Level3, we have created an original session midway through the course (session 11) concerning the exam and the best way to tackle it. This way the students will have a deeper understanding of both the tasting and theory portion of the final test.
Session1
[Classroom]

Course Induction and Tasting Technique

Session 2
Online

Natural factors and human influences in the vineyard

Session 3
Online

Human Influences in the Winery

Session 4
Online

White wines of Alsace, Germany, Austria and Tokaj

Session 5
Online

White wines of Burgundy, the Loire Valley and Bordeaux

Session 6
Online

Red and rosé wines of Bordeaux, South West France and the Loire Valley

Session 7
Online

Red wines of Burgundy, Beaujolais and the red and white wines of the northern Rhône Valley

Session 8
Online

Red, white and rosé wines of southern Rhône Valley and southern France Red wines of Spain Part 1 and white wines of Spain and Portugal

Tasting Session 1
[Classroom]
Session 9
Online

Red wines of Northern Spain and red and white wines of Northern Italy

Session 10
Online

Red and white wines of central and southern Italy, red wines of Portugal and red and white wines of Greece

Session 11
Online

Examination Preparation : Tasting Feedback Test & Theory Preparation

Session 12
Online

Premium Red Wines of New Zealand, USA and Australia

Session 13
Online

Premium white wines of New Zealand, South Africa, Australia, USA and Canada

Session 14
Online

Regional specialities of Australia, South Africa and USA Premium red & white wines of Argentina and Chile

Tasting Session 2
[Classroom]
Session 15
Online
Session 16
Online
Session 17
[Classroom]
※ Online sessions take place as Zoom meetings.
Please notice that during these meetings you will be supposed to show your face and to ask or answer
questions by voice.
Lecturer
Seating capacity
Place

Theory: Online / Tasting: Tokyo, Aoyama

CAPLAN Wine Academy
〒107-0062 PASONA SQUARE 16F, 3-1-30, Minami Aoyama, Minato-ku, Tokyo
Fee

164,900 yen (Price including tax: 181,390 yen)

※

To be paid within three days after course application.

※

Includes wines, textbook and examination fee

※

Students attending for the first time a course at Caplan Wine Academy need to pay 5,500 yen for registration, tax included.
How to pay

Bank transfer or Credit card

Please transfer the fee to the bank account below or we can accept the credit card.

Mitsubishi UFJ Bank
Tokyo Eigyoubu Branch
Account Number : Futsu 1812074
Subscriber : CAPLAN Corporation

Please note that we cannot refund the fee once you pay.
Please make sure bear the bank remitting charges concerned with yourself.
Online/Tokyo
Ettore Donadeo

Session 1:4/3

13:30~15:30【Classroom】※

Session 2:4/10

13:30~15:00

Session 3:4/17

13:30~15:00

Session 4:5/1

13:30~15:00

Session 5:5/8

13:30~15:00

Session 6:5/15

13:30~15:00

Session 7:5/22

13:30~15:00

Session 8:6/5

13:30~15:00

Tasting Session 1:6/11(SUN)13:00~18:00【Classroom】

Session 9:6/12

13:30~15:00

Session 10:6/19

13:30~15:00

Session 11:6/26

13:30~15:30 ※

Session 12:7/3

13:30~15:00

Session 13: 7/10

13:30~15:00

Session 14:7/24

13:30~15:00

Session 15:8/28

13:30~15:00

Session 16:9/4

13:30~15:00

Tasting Session 2:9/10(SUN) 13:00~18:00【Classroom】

Session 17:Exam 10/22(SUN, Tokyo);10/21(SAT, Osaka)




※Session 1 and 11 will be 2 hours long

Please call us for entry.(03-6634-9976)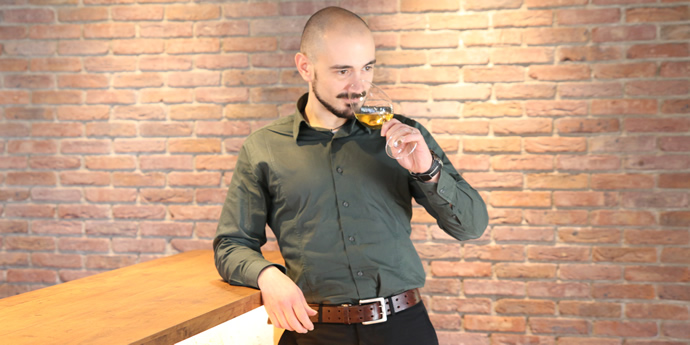 Wine Scholar Guild Bourgogne Master-Level