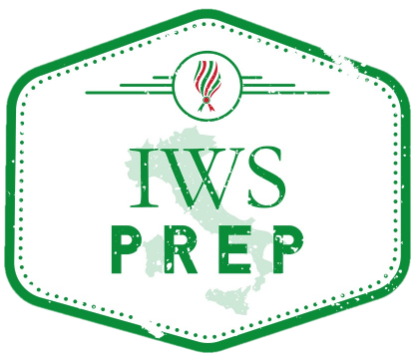 Are you curious about Italian wine? Do you want to deepen your knowledge on Italian wine before enrolling to the full-fledged Italian Wine Scholar course? Then this course is for you!

IWS Prep is designed to be an introduction to Italy, and it explores the key wine regions of the Country, focusing on its core appellations. It also acts as a stepping-stone to the internationally acclaimed Italian Wine Scholar certification program.

Together with Italian instructor Ettore Donadeo you will travel through Italy and explore its wines, foods, landmarks and cultural attractions.
The program has been divided into three sections, each featuring a geographical area of Italy: the wines of Northern Italy, the wines of Central Italy and the wines of Southern Italy. Within each section, a tantalizing palette of wines are showcased.
※ This course is only in English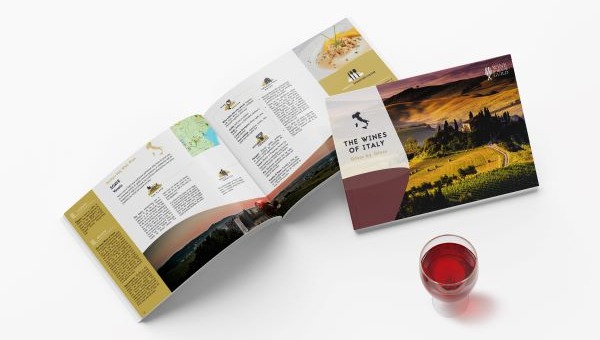 Who is the IWS Prep program for?

Inquisitive wine enthusiasts wanting to become more familiar with the intricacies of Italian wine

Aspiring wine professionals

Hospitality professionals new to the world of Italian wine
Why choose the Italian Wine Scholar Prep?

This engaging and informative course will enable you to:

Acquire fundamental Italian wine knowledge in a short time

Refine your tasting skills

Master the essential grapes and appellations of Italy's major wine regions

Navigate the seemingly complicated Italian wine classification system

Be perfectly poised to continue your studies with the prestigious Italian Wine Scholar (IWS) certification program
Are there any pre-requisites?

No, all you need to enter the program is an interest in learning more about the the wines of Italy!
Classroom instruction with accredited IWS educator Ettore Donadeo (IWS, DipWSET and WSET certified instructor)

Tasting of 12 different types of Italian wines, the most representative of the Country.

A beautifully designed 125-page, coursebook rich with photographs & maps - The Wines of Italy: Glass by Glass.

Access to high-quality e-learning activities designed to enrich the coursebook and support different learning styles; these activities include interactive e-learning modules with additional cultural highlights and quizzes.

An optional exam comprising 50 multiple-choice questions. Passing score is 60%. Passing students will be awarded the IWS Prep Certificate.
How long should I spend in study?

While basic, the course still has a level of commitment. In addition to classroom instruction, it is recommended that you engage in 15 hours of self-study (approximately five hours per chapter) before sitting the exam. As such, we advise you to start studying the manual and e-learning activities before coming to the lessons.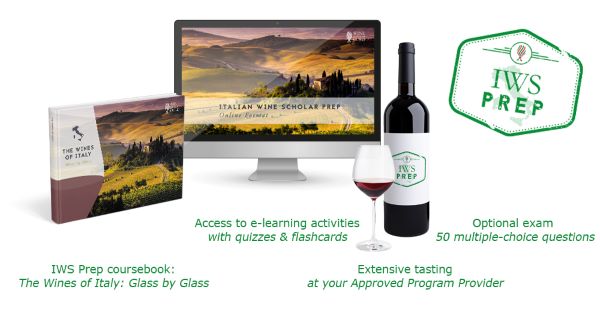 How do Caplan online lessons work?
This online seminar will be held through「Zoom」by Zoom Video Communications. A URL link will be sent in advance, by clicking the URL the participants will be able to attend the seminar.

The seminar can be enjoyed by PC, Smartphone, Tablet as long as they are connected to the internet. For PC you can use the internet browser, but installing the dedicated Zoom software is recommended. For smartphones and tablet you will need the Zoom app. Please install it in advance.

The online seminar will also be recorded and the link to the video will be sent to all participants. You will be able to play it as many times as you want for 1 week
・Broadband internet connection (4G/LTE, fiber)
・Speaker or earphones
・Supported OS:Windows 7 and following, Mac OS X 10.7 and following, iOS, Android
・Supported browsers: IE7+, Firefox, Chrome, Safari 5+
・CPU: Dual Core 2Ghz and above
・Memory: 4GB
Session 1 - 90min
【Online】

Foundation & The sparkling wines of Northern Italy

Session 2 - 90min
【Online】

The white and red wines of Northern Italy

Session 3 - 90min
【Online】

The white and red wines of Central Italy

Session 4 - 90min
【Online】

The white and red wines of Southern Italy

Session 5 - 3hrs
【Classroom】
Lecturer

Ettore Donadeo IWS, DipWSET
Tasting session

12 different wines will be tasted on the final day
Seating Capacity
Place

Session 1~4: Online

Session 5: CAPLAN Wine Academy OHTEMACHI
Nihon bldg. 12F, 2-6-2, Ohtemachi, Chiyoda-ku, Tokyo
Fee

31,900円(after tax, textbook included)<29,000円 before tax>

※

Includes wines, textbook and examination fee

※

Students attending for the first time a course at CAPLAN Wine Academy need to pay 5,500 yen for registration, tax included.
How to pay

Bank transfer or Credit card

Please transfer the fee to the bank account below or we can accept the credit card.

Mitsubishi UFJ Bank
Tokyo Eigyoubu Branch
Account Number : Futsu 1812074
Subscriber : CAPLAN Corporation

Please note that we cannot refund the fee once you pay.
Please make sure bear the bank remitting charges concerned with yourself.
※

5 days Course:8 Hours/(Includes Examination)
Ettore
Donadeo

Session 1:9/1 WED  19:00~20:30 ★Online
Session 2:9/8 WED  19:00~20:30 ★Online
Session 3:9/15 WED 19:00~20:30 ★Online
Session 4:9/22 WED 19:00~20:30 ★Online
Session 5:10/2 SAT 13:30~16:30 ★Classroom: Tasting, review and exam

Application has been closed.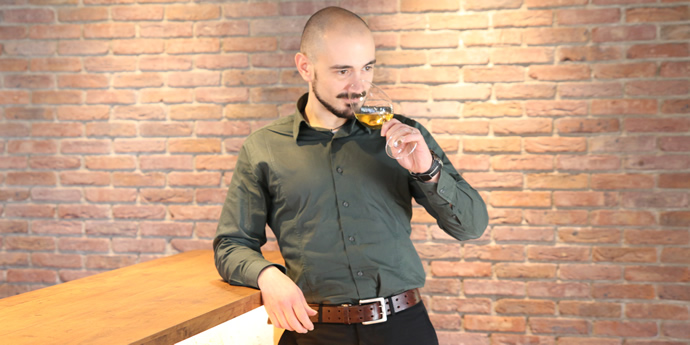 Wine Scholar Guild Bourgogne Master-Level